ClickDimensions is the only complete marketing solution made exclusively for and natively built within Microsoft Dynamics. We combine multi-channel marketing automation technology, a marketing dashboard for deeper insights into marketing results and revenue impact, and a full range of world-class marketing services – all designed to ensure success for marketers at organizations that use Dynamics 365.
Since our founding in 2010, our mission has been to make Microsoft technology work for marketers. We aim to provide a complete marketing solution for Microsoft Dynamics customers at a better value than other solutions in the market and we constantly innovate our technology solutions and offerings to meet the needs of modern marketers – now and into the future.

TIBCO fuels digital business by enabling better decisions and faster, smarter actions through the TIBCO Connected Intelligence Cloud. From APIs and systems to devices and people, we interconnect everything, capture data in real time wherever it is, and augment the intelligence of your business through analytical insights. Thousands of customers around the globe rely on us to build compelling experiences, energize operations, and propel innovation.

Resco is a global expert on business mobility with its products spanning various verticals. All our products have been designed to be highly flexible to adapt to your company processes. You can pick a product and use it straight away, or configure it further to fit your needs.

Accenture Federal Services
Where imagination meets innovation—and bold ideas become breakthrough outcomes.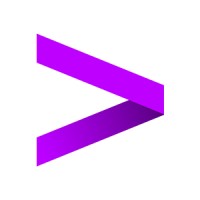 Disruptive forces are radically reshaping the world as we know it. How will your agency take them on to deliver your mission and the services your customers and workforce want in new and different ways?

We invited strategists, designers, technologists, researchers, and current and former federal executives to point to where these forces are heading in the next 10 years, how they will impact government, and what you should do to prepare your agency now.

You need a partner that cares about the success of your cloud initiative as much as you do. For over a decade, cloud transformation has brought our clients faster time to value. Let us do the same for you.